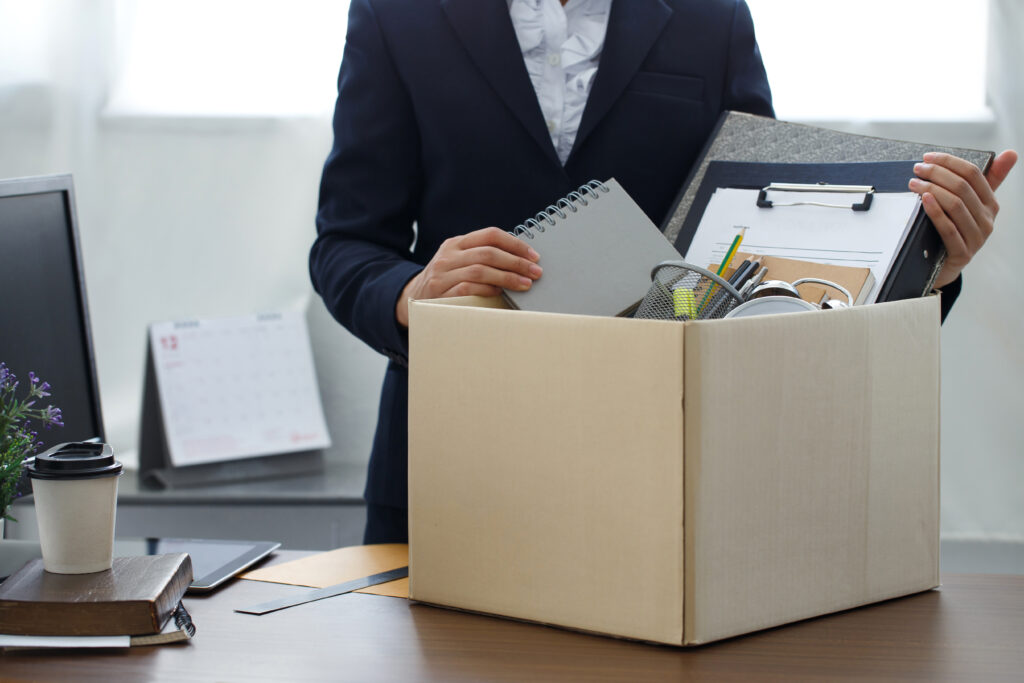 No company can completely avoid turnover. That's good news because a certain amount of turnover is healthy. However, when it exceeds a healthy limit, it becomes harmful and expensive for the company. We know ways to keep it within reasonable limits.
Fluctuation, i.e. the departure of employees who need to be replaced by new ones, has various causes and is also influenced by factors such as the size of the company, corporate culture, the segment or region where it operates (and especially the unemployment rate in it).
Natural turnover is different in every area of ​​the economy, but in general, employee turnover below 12% is considered reasonable. Then the highest assumption is that mostly people who do not benefit the company leave the company, and this is very healthy and beneficial for the company.
Higher fluctuation, on the contrary, weakens it. "It's not just about the high costs of finding and training new people, but also about a certain degree of demotivation of those who have stayed in the company, because the departure of colleagues affects them. The result is lower productivity, lower turnover and a reduced level of employee loyalty to the employer. Therefore, the management of any company that has the ambition to prosper and be healthy takes such steps that lead to a low turnover rate. says Lívia Bachratá, Director of Public Affairs at Edenred.
A good choice must be made
According to her, one of the keys to low turnover is a good initial selection of employees.
"Finding a person who meets all the requirements is difficult. In addition to skills and experience, it is also important that he is able to fit into the company's hierarchy and that he is not alien to its culture." continues L. Bachratá.
Many Edenred partners, who also use our benefits to achieve a low turnover rate, train future employees already during their studies. Subsequently, they are trained and initiated into the company culture.
"Mentoring and intergenerational cooperation appear to be a very good tool in this regard. Through an older mentor, young people have a unique opportunity to quickly get to know processes and practice, while more experienced colleagues benefit from being enriched and refreshed by a youthful outlook on life." the experience of L. Bachratá is shared.
The adaptation process and integration is fast and deep in this way.
People don't just do it for money
All surveys that look at turnover and its causes come to the same conclusion: people work for money, but financial reward alone is not enough for them.
"Everyone needs to be noticed by their superior, ideally praised. He needs to feel that he is important as a person and that his performance has meaning, that he is not just a form of working tool." explains the expert from Edenred.
According to her, the feeling of unimportance in employees reduces motivation and loyalty and increases the risk that they will leave. "Our surveys also show that if people feel unimportant to the company and easily replaceable, they look for new opportunities on the labor market."
The language of numbers
According to data from our surveys, up to 82% of employees in Slovakia are convinced that their supervisor does not show them enough recognition and appreciation. Of the other 18% of respondents who, according to their own assessment, have enough attention and recognition from their superiors, almost no one (80%) is thinking about changing jobs.
Fluctuation can also be reduced with appropriate employee benefits. "Ideally, those that can be easily managed and set according to the preferences of each employee. Because while one appreciates access to the fitness center, another may not be satisfied with such a benefit at all." concludes our expert.
Edenred Benetity Café offers benefits that are tailor-made for employees. The HR department or the management of the company simplifies remuneration, and at the same time employees choose the benefit that suits them best.
Edenred Benefity Café can be adapted to all the employer's requirements and can work in its company colors, so when using this benefit system, every employee always knows that he is receiving a reward from his employer.
7 most common reasons, why employees resign, and what the employer can influence:
amount of financial evaluation
complete absence or lack of other types of reward and appreciation (benefits, attention, human interest)
unrealistically set performance goals
low motivation to give the best possible performance for the employer
bad relations and tension between colleagues
impossibility of career growth, advancement, further education
absence of work-life balance