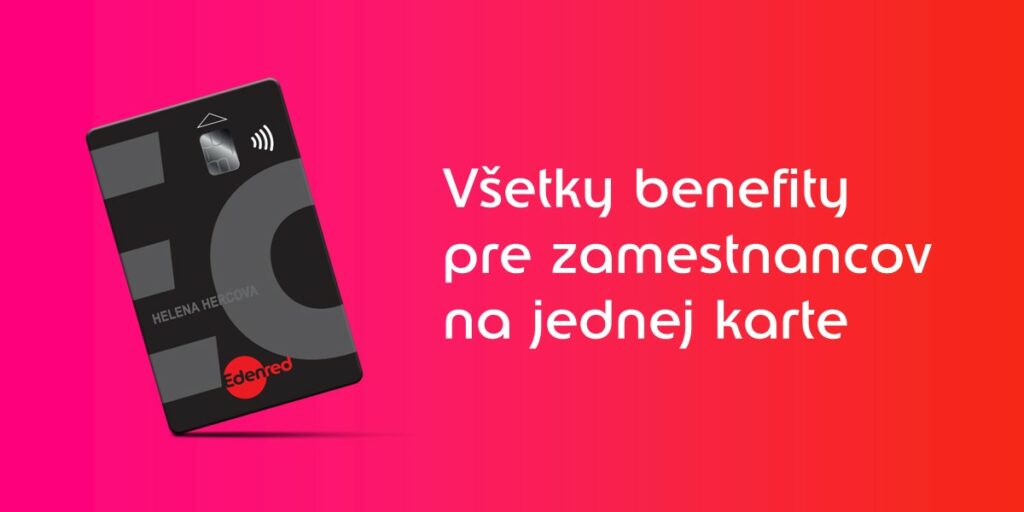 Give employees more for less with a unique benefit solution on the Slovak market. You can easily secure a meal allowance, non-monetary benefits and recreation vouchers with it. With the Edenred benefit card, it can be without additional taxes and levies.
Click on the button below, fill in the contact details in the form and colleagues from Edenred Slovakia will present you with the most suitable offer for your company and employees.
With a benefit card, you will reward each employee fairly and in a tailored way. A wide network of partner establishments guarantees that everyone will choose. With the Edenred card, they also get access to the MyEdenred mobile application and with it a number of extra benefits and discount coupons.
Your company can use the contribution to the Edenred card as a non-monetary benefit exempt from tax and levies in accordance with § 5 par. 7 letters o) Income Tax Act. You can thus provide employees benefits in the amount of €500 per year without additional taxes and levies.