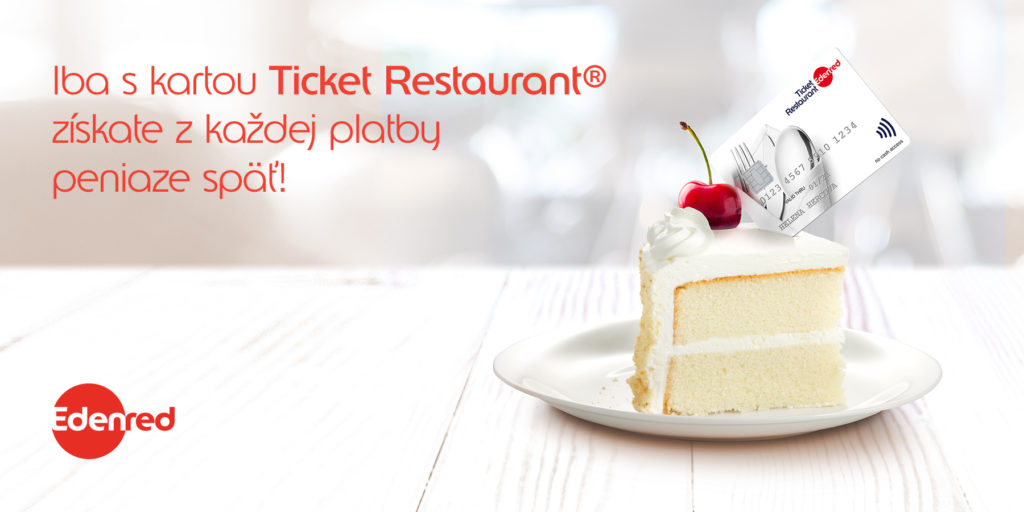 Enjoy the benefits of your Ticket Restaurant® meal card. From now on, we will reward each of your card payments in the restaurant higher than € 5 with a bonus of € 0,20 back to the card.
The remuneration program begins on April 1, 2021.
Keep track of your rewards and special promotions with the Ticket Restaurant® card with the Edenred Benefity mobile app. Don't have it on your mobile yet? Download it for free now on the App Store and Google Play.