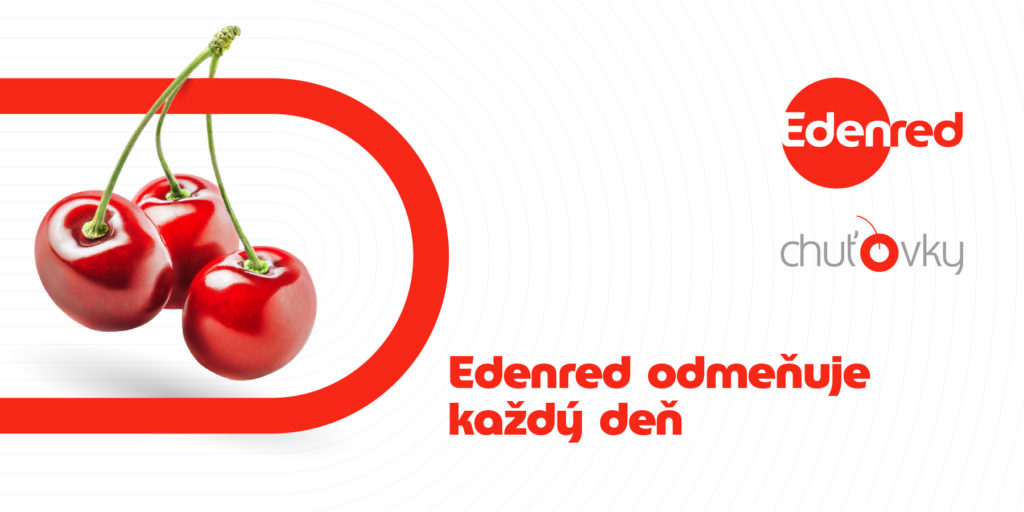 Enjoy a reward every day with Ticket Restaurant®.
Edenred appetizers bring you exclusive Edenred cashback for payments with the Ticket Restaurant® meal card in restaurants and daily access to discounted purchases, competitions and attractive rewards.
Exclusive Edenred cashback
Get € 0,20 back every time you pay with a Ticket Restaurant® card at a restaurant over € 5. More information
Discounts and bargains for you
Take advantage of a wide range of discounts and special purchases intended exclusively for Edenred cardholders in cooperation with a Mastercard partner.
Reward yourself and win!
Enjoy delicious rewards and great competitions for meal ticket users
and Edenred cards.
You will always find your Edenred appetizers with a rich selection of rewards on your mobile
Edenred Benefity application and on our social networks.
You can download the mobile application for free on the App Store and Google Play.
#edenredchutovky