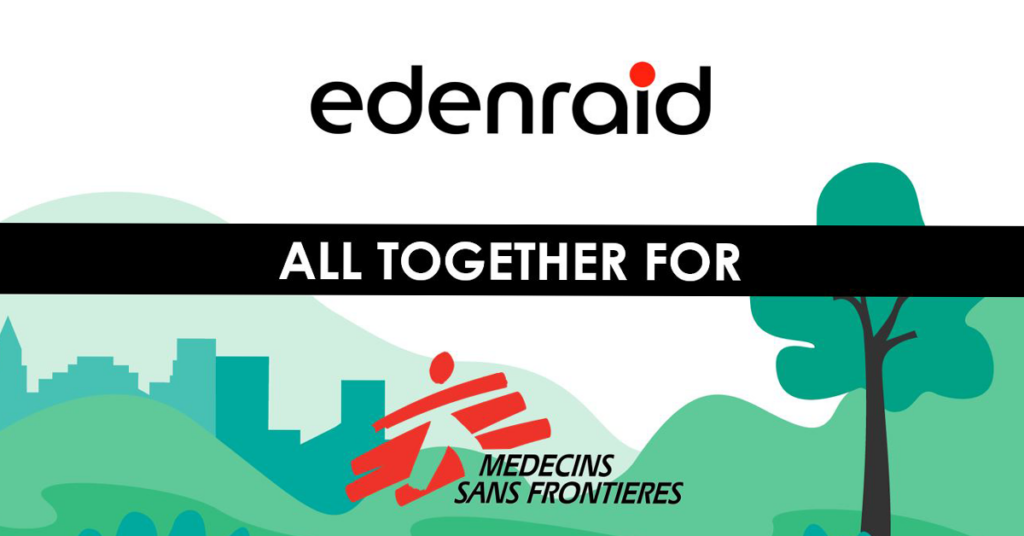 The Edenred Group has teamed up for the fifth time in the international charity challenge #Edenraid related to sports. This year was the goal together to collect 1 million kilometers and, after achieving the goal of contributing € 40.000 from the Edenred Group to the non-profit organization Doctors Without Borders in the fight against the Covid-19 pandemic.
More than 10.000 women and men from 46 countries were able to take part in this year's sports challenge in 2 months. Between September 15 and November 14, 2021, we collected points together for walking, running or cycling. The process was simple. Download the app, join the team and step 100-6. At the end of this call, there will be a donation to Covid-19's Médecins Sans Frontières emergency fund.
We achieved the goal together together on November 10. 👏
We thank ❤️ all the employees who joined the joint call and helped to achieve our common goal in a good cause.
Edenred's social responsibility
The Edenred Group has a solid and long history. Since 1962, Edenred's mission has made the world of work a better world for all. This commitment has enabled the group to identify the main elements of its corporate social responsibility policy: to improve the lives of individuals, to protect the planet and to create value responsibly.

You can find more about Edenred social responsibility HERE.
Doctors Without Borders - Médecins Sans Frontières
Médecins Sans Frontières is an international humanitarian medical association set up in 1971 in Paris by doctors and journalists. Médecins Sans Frontières intervenes in exceptional and precarious situations (conflicts, epidemics, natural disasters) to provide assistance to those whose lives or health are at risk.
The association provides its assistance completely independently and impartially and reserves the right to speak publicly about situations where its teams may witness. You can find more about the Médecins Sans Frontières association HERE.