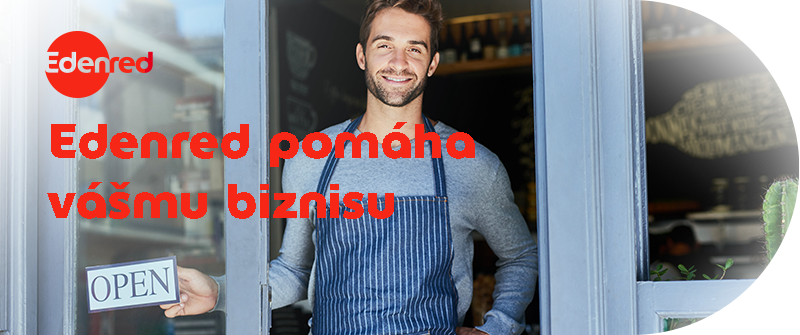 Are you our partner?
Even in 2023, we want to help you succeed even more on the market.
Are you the owner of a restaurant, accommodation facility or other establishment that is one of the Edenred Slovakia acceptance points? Share your unique story with us and we you free we will help with its publication. Through us, the story of your operation may soon become part of a new one campaigns on social networks, our web platforms or the most widely read Slovak media. In a few minutes, you will support your business, which thanks to Edenred can now acquire many new customers.

Send us an email at marketing-sk@edenred.com with brief answers to the following questions:
The name of your business and a description of the services you offer.
How did the idea to start this business come about and who inspired you?
What makes you the most happy about this job?
What makes your business unique/different and what are your strengths?
What is your motto or motto that you follow at work?
How do you perceive cooperation with Edenred Slovakia?
+
Don't forget to include your contact details in case we need to get in touch with you, make your story perfect!
And a photo of you before your operation.
Build your image.
Improve your reputation.
Make your operation visible not only in your region.
Get new customers.

We will be honored to become your partner on the way to this goal.