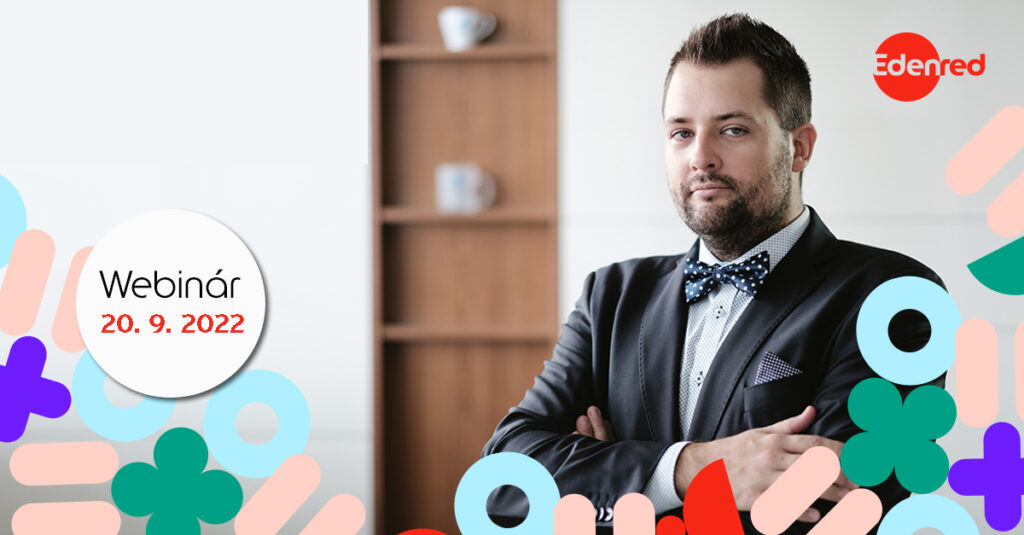 Dear clients,
we invite you to free online webinar to Edenred on the following topics:
new meal allowance amounts from 1 September 9

possible change of meal allowance from 1 January 1

how to beat inflation

cost optimization
Once again, we bring you all the important information regarding the changes in the tax law in the area of ​​meals and remuneration, together with tips and examples for optimizing costs in the given area, taking into account inflation.
The lecture and discussion will be conducted on behalf of Edenred by a tax advisor Martin Tužinský.
Deadline and registration
Tuesday 20. September at time from 9:00 to 11:00 -

occupied
Capacity is limited to max. for 300 participants in one webinar. We will send you a link to register for the webinar the day before the webinar.
Lecturer:

Ing. Mgr. Martin Tuzinsky, PhD.
tax advisor, member of SKDP, no. about. 1090/2015
www.martintuzinsky.sk
He has been involved in taxes and accounting for more than two decades. Since 2015, he has been a member of the Slovak Chamber of Tax Advisers, a member of the Methodological and Legislative Commission for Corporate Income Tax and the Methodological and Legislative Commission for Accounting. It focuses on tax, economic, accounting consulting, accounting processing.
Organizes training in taxes and accounting. He is the author of practical tools for accountants / economists / tax advisors / auditors.
It works as chairman in the civic association ZÚSK - Association of Accountants of Slovakia, which is focused on the association, development and support of the profession of accountants and human resources and the dissemination of their good name.
How do I sign up for a webinar?
The day before the webinar, we will send an invitation to the registered participants via e-mail. The invitation also includes a link to join. On the day of the webinar, you will log in using the link.