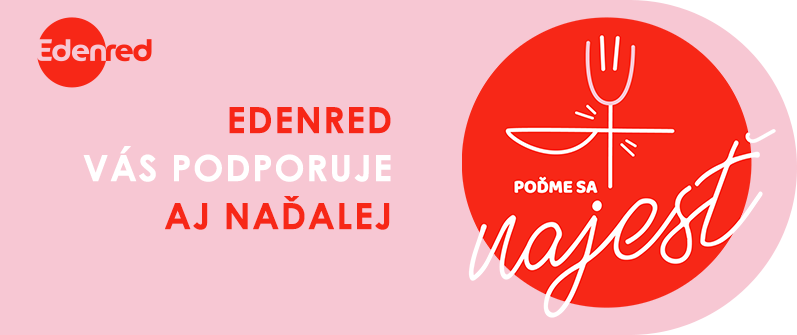 It's been a long time - for us and for you, but we're in it all the time. We realize that more than ever, you need our help, and that's why we continue to the challenge Let's eat.
We launched this important initiative last year to help you start your restaurant.
This year, since the beginning of April, we have been motivating our users again to support their partner restaurant Edenred with their visit, and for every payment of € 5 and more, we are refunding € 0,20. We have already distributed over 65 rewards and we are happy to continue.
Now that the restaurant terraces are opening again, we would like to help you spread this information to all our users of Ticket Restaurant® meal cards and tickets.
Log in no later than June 30, 6 using the form so we can do so free promotion of your open terrace.
Inform about this activity on your social networks so that as many of your fans as possible can find out and come to support you. We have prepared an image and text for you that you can easily use.
Together we can do it again. If you have any questions, please contact us by email at partneri-sk@edenred.com.