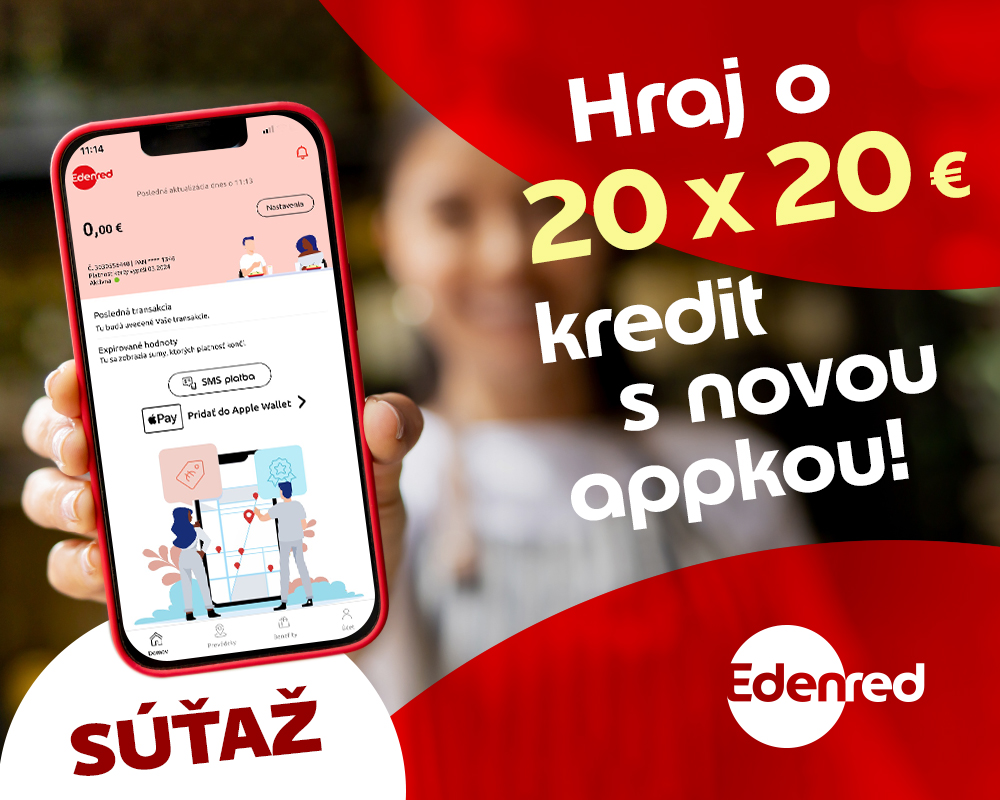 Competition with the new MyEdenred app!
Do not hesitate to download the new MyEdenred mobile application today and play for prizes worth a total of €400.

You are only 3 steps away from entering the competition:
1. download the app MyEdenred to your mobile phone
2. in a new application click to Benefits and category "Edenred Exclusive"- Competition for 20 x 20 €,
2. register yourself to the competition at the latest to 17 November 8
and you are in the game.
You can download the MyEdenred app for free here:
In addition to greater security and privacy, the MyEdenred application provides you with much more:

viewing transactions and account balances

search for acceptance points and establishments

display and change
PIN code

card blocking
in case of its loss or theft

adding a card
do Google Pay a Apple Pay a SMS payments
Registration for the competition can be found in your new MyEdenred mobile application in the Benefits section - "Edenred Exclusive".

Enjoy all its benefits to the fullest!
Support for the old Edenred Benefits application ends on 31/8/2023.
CONTEST WINNERS:
John V.; Ľubomír K.; Lucia R.; Gabriela J.; Peter B.; Stanislav Š.; Štefan N.; Miroslava O.; Ľubomír O.; Iveta M.; Marcel K.; Zdenka C.; Miloslav D.; Iveta L.; Ľudmila G.; Zuzana K.; Sandra M.; Dana V.; Monika S.; Jozef P.;