You can't find yourself out of praise alone. Non-financial benefits motivate better performance.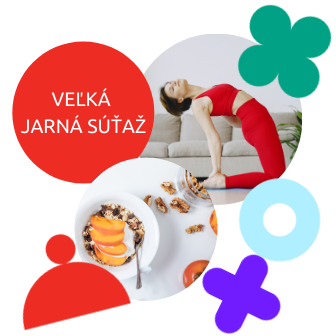 If you increase the current nominal value of the meal by at least € 0,50 * in the period from 01.04.2022 to 30.06.2022, in addition to a satisfied employee, you also have the opportunity to get:
3 x Refund of food up to € 3

3 x Experience yoga therapy / Soul Talks with Mgr. Jana Bukvayová for your employees
3 x Health day for your employees
More on the new meal allowances
How can an employer provide employees with more?
Social fund contribution (income free of taxes and levies)
Contribution in accordance with the Income Tax Act, in § 5 point 7 o) (non-monetary benefits up to EUR 500 per year per employee)
Need more information? We invite you to a free professional webinar, in cooperation with tax advisor Martin Tužinský, which will take place on April 28, 2022 and May 18, 2022.