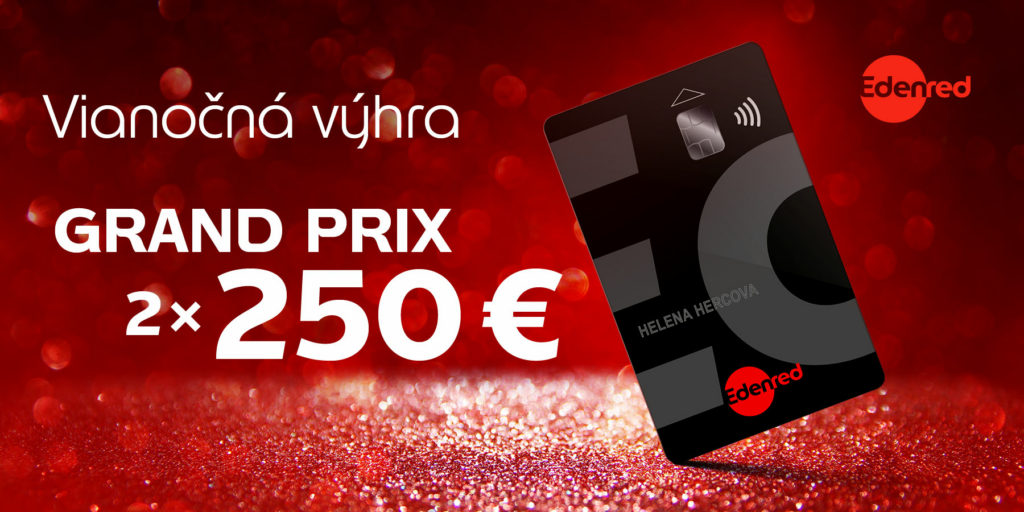 The end of the year is approaching, a period when we want to thank our employees for a job well done during the year, for their commitment and loyalty. Let them know that you care about them, that they are important to you, and that you value their work.
We're in this together.
We will be happy to help you with the employee reward.
Choosing the ideal benefit for employees can be challenging for the employer and may not always be successful. The current trend points to the fact that the effectiveness of monetary rewards is declining and motivate employees more and more to higher performances non-monetary benefits. With Edenred Gifts or Services vouchers, you no longer have to worry about choosing rewards. We at Edenred know what motivates employees and what types of rewards will please them.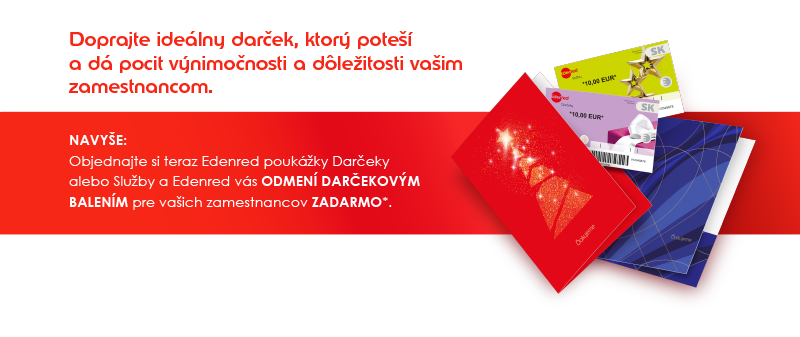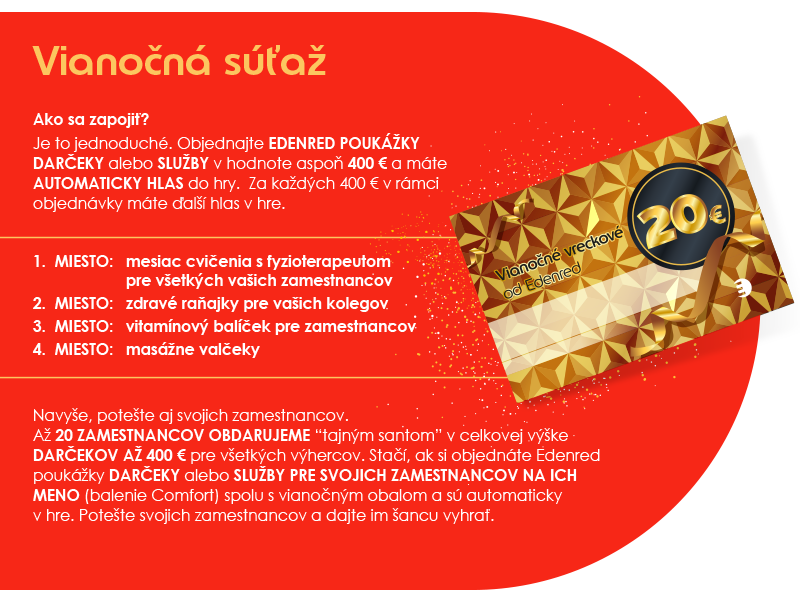 Edenred Vouchers Gifts and Services can be ordered:
► online via www.rychlaobjednavka.sk
► by email to objednavka-sk@edenred.com
► by phone 0800/007 007
► through a sales representative
We know the winners of our
Christmas competition
place: a month of training with a physiotherapist for all employees was won by NAY, as
place: a healthy breakfast for colleagues was won by ADECCO Slovakia, sro
place: the vitamin package for employees was won by Generali poisťovňa, as
place: massage rollers were won by Patria - Retirement Home in Galanta

Winning the GRAND PRIX - Edenred holiday card worth € 250 will please Dominika Ď. and Luboša K ..
Congratulations to the winners and we are still waiting for a few of you who have become the winners of the Christmas Pocket by Edenred 😉
Open your gift vouchers given to you by your employer and make sure that your luck is not just smiling at you.
We wish you a beautiful holiday 🎄