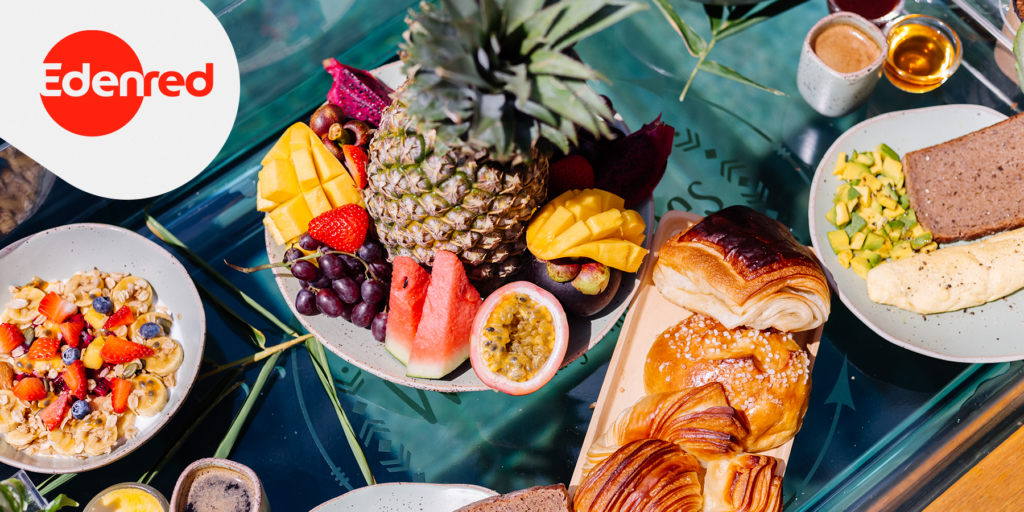 Every nation has different typical holiday customs. Our survey revealed a lot about how Slovaks eat on vacation abroad. Quality food is more and more important to them, but the price also plays a role.
Three decades of freedom, during which holidays abroad became a regular part of life, fundamentally changed the eating habits of Slovaks. We no longer go on holidays with meat boiled in bottles and a supply of pasta. The situation has fundamentally changed.
This emerged from the Edenred survey, in which we asked 1 regular employees of companies and institutions online in July about the way they eat on vacation.
Almost a third (29 percent) of the respondents answered that they choose half board for their vacation. Another 24 percent only order breakfast and 21 percent prefer full board.
Only 16 percent of respondents book only accommodation in advance and provide food during their stay in local restaurants. Another 7 percent of respondents in our survey answered that they bring their own food on vacation abroad.
Price is still important
Although the majority of Slovaks buy food directly on vacation, whether in the form of full board, half board, breakfast or eat in local restaurants, the price of food on vacation remains important.
Our survey showed that affordability is the main factor influencing the chosen form of holiday catering for 32 percent of employed Slovaks. This is followed by flexibility of choice (25 percent), quality of local food (24 percent) and finally family eating habits (15 percent).
"Regardless of the form of eating, research shows that food is important to Slovaks. For us, wholesome food is not only associated with health, but also with rest, well-being and relaxation." Lívia Bachratá, Director of Public Affairs at Edenred, comments on the results of the survey.
A surprising result
Yes, the data pleasantly surprised by finding that the quality of food on vacation is important for most Slovaks. As many as 51 percent of them said that it affects their overall impressions of the vacation, another 22 percent even confirmed that food is one of the main criteria for them when choosing a vacation. For the remaining 28 percent of respondents, food is less important and they do not adjust their goal of relaxation to diet in any way.
It is probably impossible to avoid comparing the quality and level of catering services at home and abroad. Slovaks certainly do it on vacation. Almost half of them (45 percent) are convinced that Slovak services are practically on the same level as services in popular holiday destinations. Another 12 percent even think that we are better off in Slovakia.
On the contrary, 23 percent of the respondents are of the opinion that Slovakia is still only catching up with the rest of the world in terms of the quality of catering services, and 12 percent clearly see that the rest of the world has the upper hand in this regard.
"Monitoring and comparing the quality of catering services is natural and it's good that people are doing it. On the one hand, it broadens their horizons and helps them more easily choose a catering business according to their wishes, and at the same time, it naturally moves catering services forward." L. Bachratá is convinced.
What part of the budget do we spend on food?
The Edenred survey also revealed how much of the vacation budget Slovaks spend. Of those Slovaks who plan their vacation financially, the largest group (31 percent) claims that food will absorb approximately half of their vacation budget. For another 20 percent, it is less than half, and for 8 percent of respondents, it is more than half of the budget. The remaining 42 percent of respondents do not make financial plans for the vacation.
"Our survey confirmed that food is a significant item in a family's budget, regardless of whether they are at home, at work or on holiday. However, they can help with the costs of a vacation, including food or a camp for children, for example with a recreation voucher," concluded L. Bachratá from Edenred.