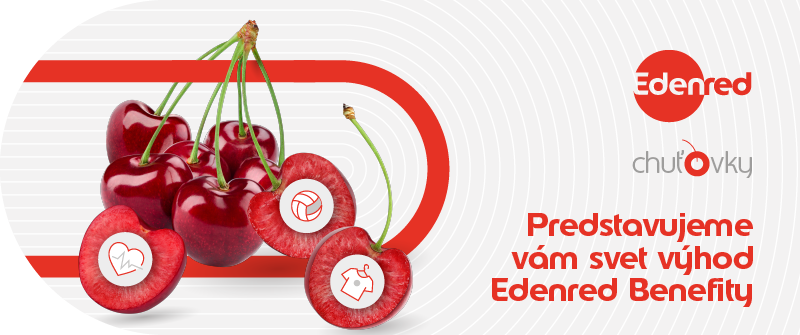 Your satisfaction is a priority for us. We are constantly preparing rewards, special promotions or discounted purchases for you. Now not only through the mobile application Edenred Benefits for card users, but also for holders of paper vouchers.
Discover the myriad benefits that Edenred has to offer. If you haven't made it yet and you are a Edenred card holder, download our free mobile application Edenred Benefits and enjoy appetizers from us every day.
If you do not own an Edenred card, but are a holder of paper vouchers, or are more comfortable viewing the benefits offer through your computer, all you have to do is register for Edenred Benefits and take advantage of the benefits that Edenred brings you.

We offer you a rich selection in which everyone will find something for themselves. Are you interested in sports, a healthy lifestyle, fashion or education? Unwrap your gift without waiting unnecessarily.
You can take advantage of discounts immediately, just a few clicks. Like it, you can immerse yourself in carefree shopping.
#edenredchutovky